Redevelopment Album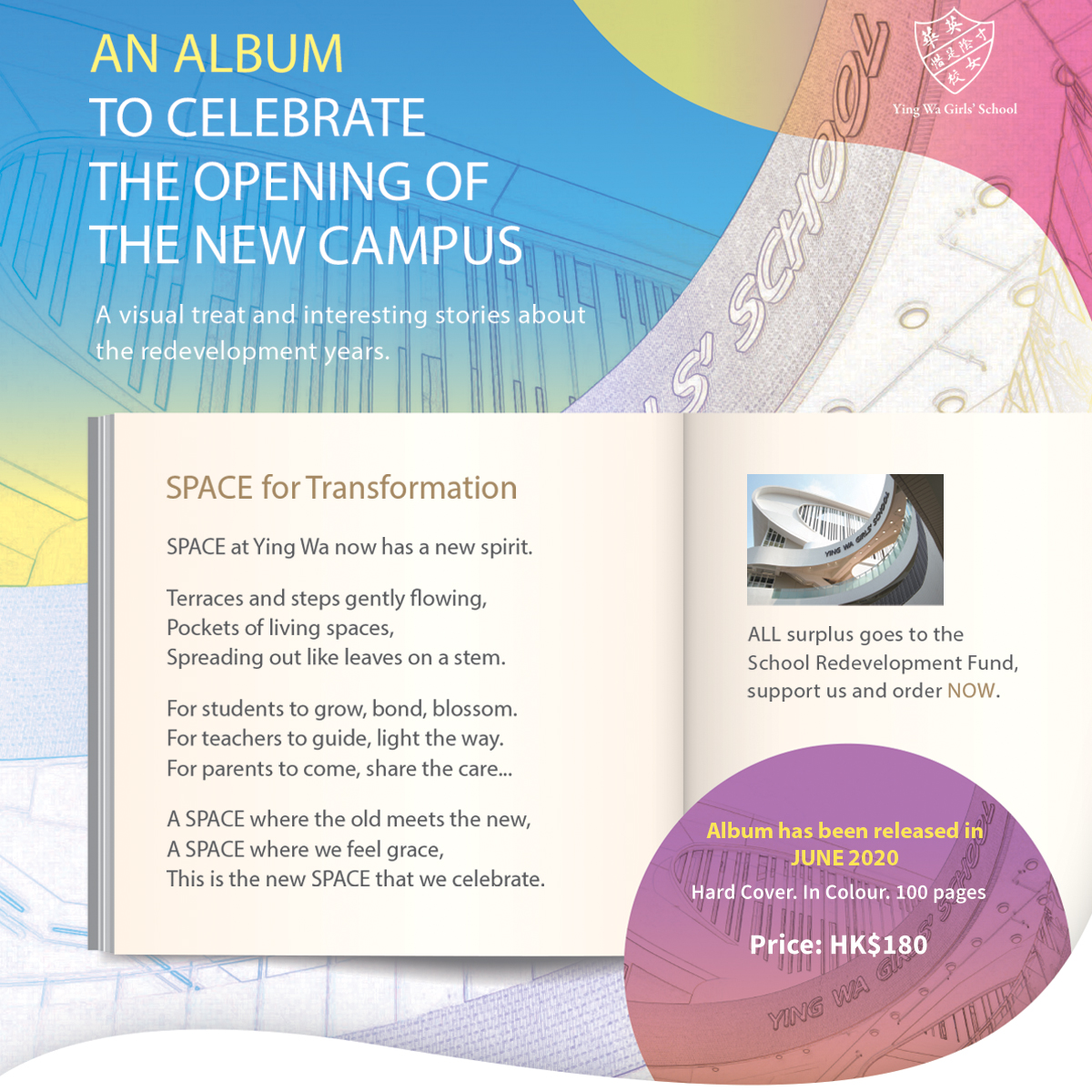 Release of Album
Promotion Video
Album Videos
Order Online (HK)
Order Online (Overseas)
BULK Purchase Offer (Canada) $42@
BULK Purchase Offer (USA) $32@
Deadline of Overseas Bulk Purchase: 30 SEP 2020
Price includes the album & mailing service by the Hong Kong General Post Office, with delivery to your door
Announcement on purchase of Redevelopment Album (update)
We are pleased to announce the release of the Redevelopment Album. They are now available for alumnae and friends to purchase directly from the School at HK$180 per copy during office hours as below.
Mondays to Fridays 0930-1630
Saturdays 0930-1200
For online and offline paid orders placed before July, they are being processed and buyers should have been or will be informed about the self pick-up or dispatch.
Enquiries may be sent to email address: album_1920@ywgs.edu.hk