Alumnae and family, parents and friends of Ying Wa are cordially invited to participate in this fund-raising event for school redevelopment. Thousands of quality items will be on sale at bargain price. Pencil this event in your diary now!
Files for download: [ Cash Coupon Purchase Form ] [ Sponsorship Form ] [ Bazaar Flyer ] [ Rundown ]
[星島日報] [Young Post] [信報]
[Highlights for Spring Bazaar]
YWGS First-ever Spring Bazaar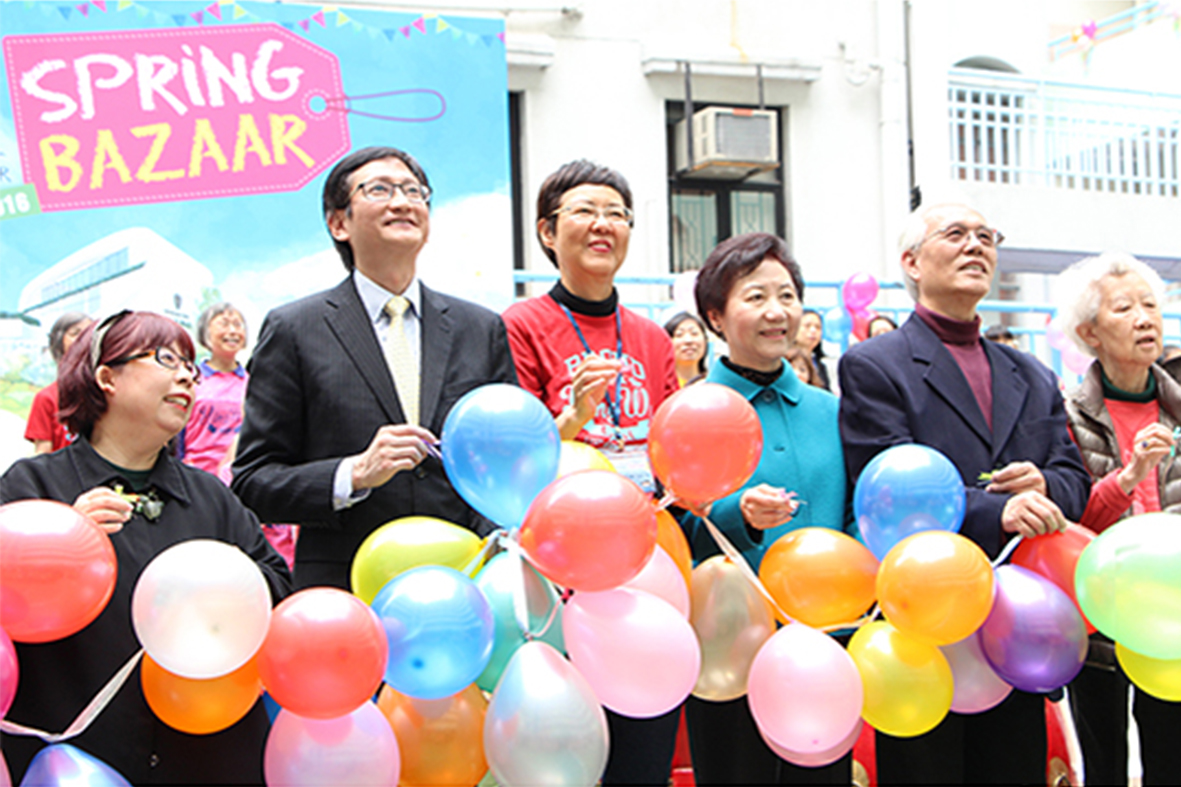 As the highlight of fundraising events for school redevelopment, Ying Wa Girls' School held an unprecedented Spring Bazaar on March 19. It was initiated and sponsored by alumnae. Thousands of products, ranging from handmade scarves to abalone, were sold at bargain prices. Alongside the bazaar were student performances and founder's day service. Nearly 10,000 students, alumnae, parents and teachers came and supported the event, contributing over $1.7M for the redevelopment of the Robinson Road campus.

Photo Albums: Album1 Album2 Album3 Album4
星島日報 Young Post 信報 Highlights for Spring Bazaar

Spring Bazaar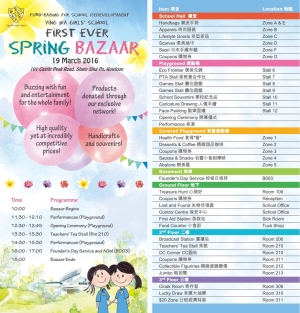 With the joint efforts of alumnae, parents, teachers and students, we are proud to present our Spring Bazaar to members of the Ying Wa family and friends. Scheduled to be held on 19 March 2016 (Saturday, from 10 pm to 6 pm), the Spring Bazaar is designed to be a fun fair styled occasion and it is our major fundraising initiative in 2016. Different types of merchandise such as handbags, abalone, fashionable and environmental items etc. are ready for sale. With a variety of interesting games, entertainment and gift items, the Spring Bazaar is an event suitable for all ages. Come and support us!

[Bazaar Rundown] [Bazaar E-album]
Sale of "The Nightingale" DVD set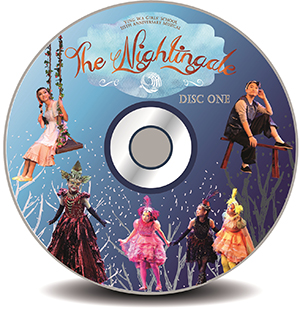 The 115th Anniversary musical, "The Nightingale", won heartwarming applause and raised more than $2 million for the School Redevelopment Fund when it was staged last July. DVD copies of the performance are now available for members of the Ying Wa family to keep as memorable recollection of the meaningful event. The wonderful performance, result of concerted efforts of a team of 200 students and teachers, on stage and behind the scene, is also well worth watching again.

A set of 2 disks will be sold at $100 during the Spring Bazaar on
19 March 2016.
[ Highlights: Together (4.5 mins) | The Flavours of Love (6.5 mins) ]
Art Auction (29 Jan - 11 Mar 2016)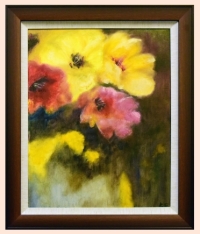 This Art Auction is a spin off of the Spring Bazaar. The first lot consists of 14 art items. The fine array of Chinese and Western art, as well as an exquisite hand-appliqued quilt, are both impressive and attractive.

Special thanks to the donors and contributors!

Browse the Art Catalogue Part One, Art Catalogue Part Two, Art Catalogue Part Three and read the Bidding Procedure before placing your bid! Local and overseas biddings are all welcome. Deadline of bidding is 11 March 2016, 6pm (HK time).
Results of Art Auction
Ying Wa Scarves - limited edition for sale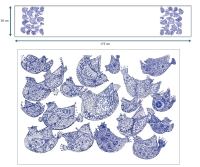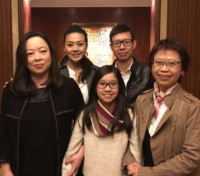 Attractive 100% silk scarves are now for sale! It is designed by Ruby Fong (S1 student) with a unique story on Ying Wa.Ordering is processed through Alumnae Ambassadors. [ details ]

For enquiry, please contact Ms So of General Office (2546-3151) or e-mail so@ywgs.edu.hk.

Deadline for taking orders and payment will be 19 Feb 2016 or whilst stock lasts.

Why special? | Design Concept
Presale of Sweaters & Pants (16 Jan 2016)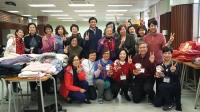 The Presale was held on 16 January 2016 (Saturday), 11 am to 5 pm at YWGS. Many alumnae, parents and teachers came to shop with friends/family and left with huge bags and a big smile! Lots of sweaters and pants were sold at bargain price. Moreover hundreds of CNY monkeys & cushions on sale were a great hit too! All proceeds went towards the Spring Bazaar in aid of school redevelopment.
Spring Bazaar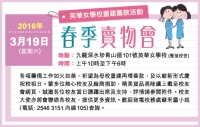 Alumnae and family, parents and friends of Ying Wa are cordially invited to participate in this fund-raising event for school redevelopment. Thousands of quality items will be on sale at bargain price. Pencil this event in your diary now!
Files for download: [ Cash Coupon Purchase Form ] [ Sponsorship Form ] [ Bazaar Flyer ]
Preparation Day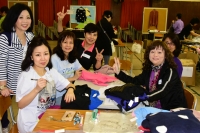 Our lovely team of alumnae and volunteers came to school on 14 Nov 2015 to prepare for the Spring Bazaar. Click here to feel the team work and share their fun!
October Pre-sale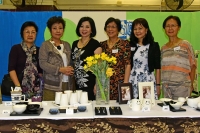 To prepare for this fund-raising event, a Presale was organised on 10 Oct 2015. Teacher/Alumnae Ambassadors and parents were invited and over 120 people attended the function. Click here to catch a glimpse of the excitement and fun!
More Photos..
Assembly Presentation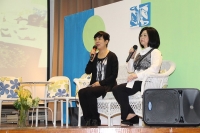 On 4 November 2015, alumnae Ms Sonja CHAN and Ms Mae LAU launched our Spring Bazaar 2016, the biggest fundraiser for the Redevelopment Project to be held at our decanting site. Scheduled for 19 March 2016, it will involve students, alumnae, staff and parents coming together to buy and sell quality handicrafts, accessories, handbags and collectibles for a good cause. Keep a date with us next March!