Innovative Spring Bazaar to generate more donations …
For the first time, Ying Wa will be organizing a bazaar in campus. This will be our major fundraising initiative in the year for the redevelopment project. Spring Bazaar 2016 will now be held as a one-day event on 19 March 2016 (Saturday), and we hope to raise HK$1 million from the sale of goods and sponsorships.
Enthusiastic alumnae have been helping to solicit quality goods for sale in the Bazaar such as apparels, handbags and lifestyle household goods. Designed to be a fun fair styled occasion for both homecoming and community outreach, interesting activities to be featured will also include games and food stalls, lucky draw and live performance by students.
As a promotion kick-off, a pre-sale was held on 10 October 2015 where over 120 alumnae, teachers and parents gathered at the school hall in the decanting campus to preview some of the goods to be sold. The trial run sale was an impressive success. Not only has it earned us a pleasing sum of funds, but most importantly, gained us valuable experience in perfecting the actual event next March. To have a taste of the day, you may like to browse through the photos at:
http://www.ywgsaa.org.hk/eng/news/redevelopment/151010_presale/presale.html
Due to the warm reception of the pre-sale in October, another pre-sale of ladies handbags and figurines was organized on 10-12 December in the office of a key member of the Bazaar Organizing Committee. Over $60,000 was generated from the 3-day pre-sale.
To find out more about Spring Bazaar 2016
how to purchase in advance Cash Coupons for use at the Bazaar
how to be a Frangipani / Peony / Orchid / Rose Sponsor (Sponsorship Scheme)
to have a glimpse of the goods for sale
Visit the following website and Youtube:
http://www.ywgs.edu.hk/redevelopment/event.html
https://www.youtube.com/watch?v=OI1JI3xktGc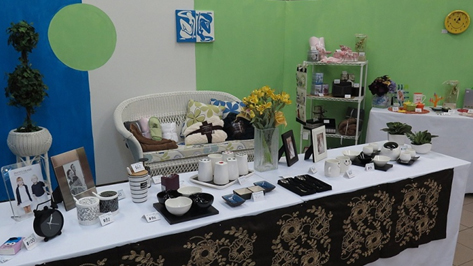 Lifestyle household goods

Labeled handbags
The Nightingale
The 115th Anniversary musical The Nightingale staged at the Hong Kong Academy for Performing Arts on 30 and 31 July 2015 was an astounding success, winning applauses from the audience and raising more than $2 million towards the School Redevelopment Fund. It will certainly go down Ying Wa's history as one of the best remembered anniversary celebrations. Visit the school website to view the collection of photos capturing the highlights of the evenings.http://www.ywgs.edu.hk/115/performance.html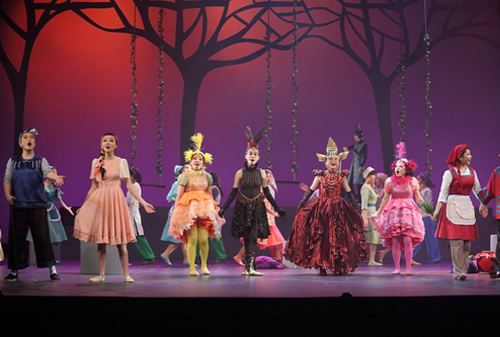 Donation update
As at the end of November 2015, the total donation received approximated $93 million.