YWGS Fundraising Concert - $780K Raised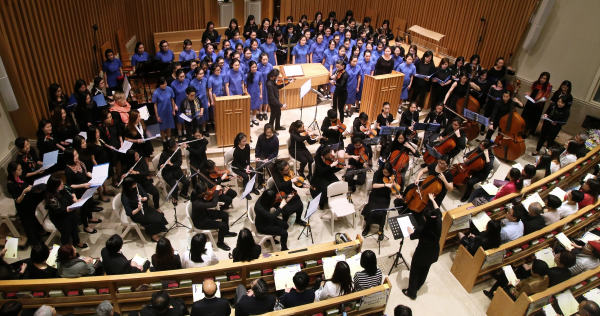 With the massive support of a 500-strong audience, the first ever fundraising concert of Ying Wa Girls' School was held successfully on 22nd April. Around 150 students and 80 alumnae performed a repertoire of over 20 works of varied genres and in different languages.
Initiated by our Music panel chairperson, the concert assembled Ying Wa musical talents of all ages to contribute to a new Robinson Road campus. It garnered overwhelming support from students, alumnae, parents, teachers and philanthropists, and added HK$780,000 to the Redevelopment Fund.
The whole school was moved by the passion and grateful for the magnanimity on display that evening. Nothing touches the soul better than the beauty of the arts, and it was fitting that we had a communion with God through music in the China Congregational Church of HKCCCC.
﹝more﹞
---
School Redevelopment Fund-raising Initiative
YW Girls x Chocolate Rain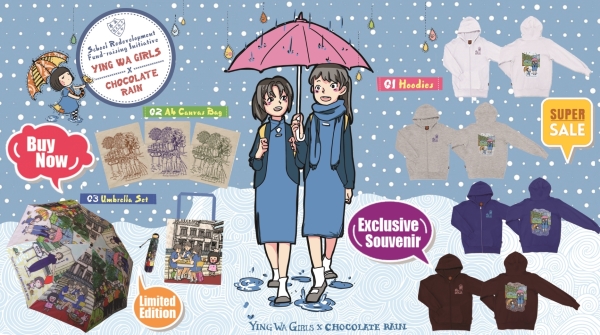 Not everyone has the chance to study at our decanting site, but all can now own a collectible from this special period of our school's history.
We are delighted to present a new collection of school souvenirs.  Adorned with colourful illustrations, they elicit fond memories of the Sponsored Walk and the Famine Lunch, two highly cherished traditions passed down from multiple generations of Ying Wa girls.  They also offer a glimpse of the school's transformation from Robinson Road to Sham Shui Po, where we stand united and undaunted despite the challenges posed by the redevelopment project.  It is this strong sense of togetherness that makes the design unique as keepsakes and gifts. 
These mementos are jointly designed by our talented students and local artist and founder of Chocolate Rain, Miss Prudence Mak.   In addition to being a new fund-raising drive, the artistic collaboration aims at inspiring students to pursue their dreams with determination and creative vision.
Don't miss the chance to share our vision to build a school of the future. 
School website
http://www.ywgs.edu.hk/ywgs-chocolaterain
Video clips
Episode 1 - https://youtu.be/M_iOrmJuu8w
Episode 2 - https://youtu.be/3KrVH8rHWTg
Online order form
http://www.ywgs.edu.hk/chocolate_rain_order_form.html
Download order form
http://www.ywgs.edu.hk/sites/default/files/chocolate_rain_order_form.pdf
﹝more﹞
---
YWGS First-ever Spring Bazaar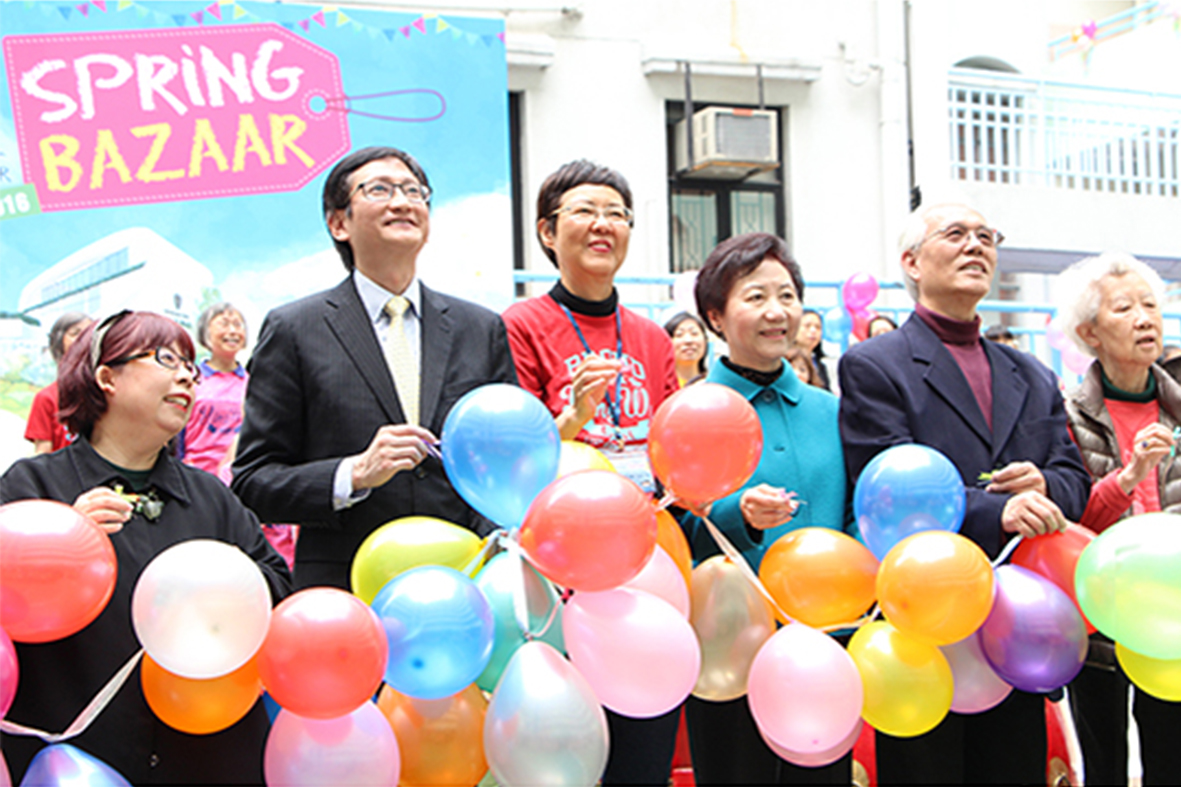 As the highlight of fundraising events for school redevelopment, Ying Wa Girls' School held an unprecedented Spring Bazaar on March 19. It was initiated and sponsored by alumnae. Thousands of products, ranging from handmade scarves to abalone, were sold at bargain prices. Alongside the bazaar were student performances and founder's day service. Nearly 10,000 students, alumnae, parents and teachers came and supported the event, contributing over $1.7M for the redevelopment of the Robinson Road campus.

Photo Albums: Album1 Album2 Album3 Album4
星島日報 Young Post 信報 Highlights for Spring Bazaar
---
115th Anniversary Musical - "The Nightingale"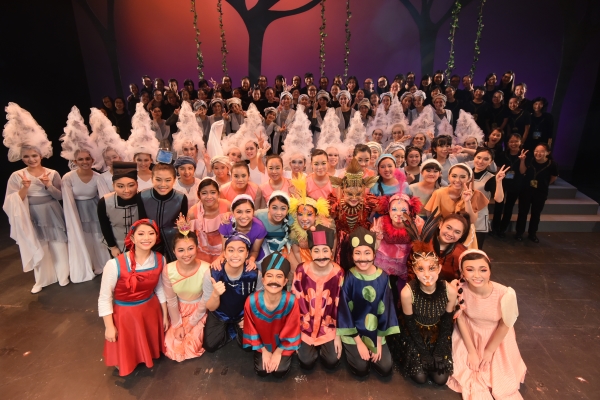 Absolutely fabulous! This was the unanimous praise on the lips of the audience at the Lyric Theatre on July 30 and 31 when they listened to the nightingales of Ying Wa singing of summer in full-throated ease. Together with our dancers and musicians, the performers in our 115th anniversary musical transported us into a realm of music, fable and vision. From the original and witty script to the beautiful music, from the graceful dancers to the breathtaking costumes, it was a feast for the eyes, ears and soul. It was a proud occasion for over 200 students and staff after months of rehearsals and promotion; it was a night to remember for one and all that turned out in support of our mission. A big thank you! This fundraiser was not just a fun-filled evening, but also brought in the funds for the school to achieve our vision to educate girls for the 21st century with the right campus, talents and values.
Photo Albums:
Dress Rehearsal Album 1 | Album 2
30/7: Foyer1 | Foyer2 | Performance | Curtain Call 31/7: Foyer | Performance | Curtain Call
Behind the Scenes: 01 | 02 | 03
---
Foundation Stone Laying Ceremony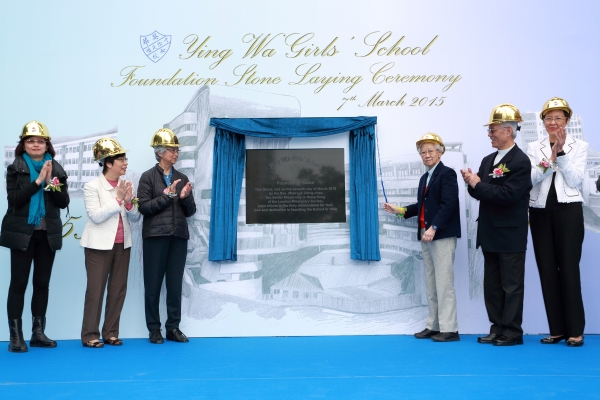 Ying Wa held a significant event on 7 March 2015 to mark an important page of the school history – the Foundation Stone Laying Ceremony of the new school campus at Robinson Road, which is currently under redevelopment. The occasion signified a special moment for all cherished parties of the Ying Wa family to come together, not only to witness the reaching of another milestone of the redevelopment project, but also to commemorate the founding spirit of the School so gratefully inherited from the missionaries of the former London Missionary Society.
Photo Album 1 | Photo Album 2 | Programme Cover | Programme Rundown | Singtao | Young Post
---

Mrs So's Private Kitchen Donation Pledge
Photos for Mrs So's Private Kitchen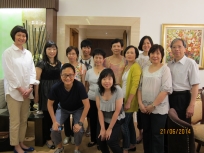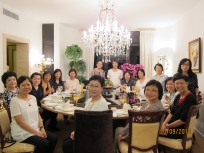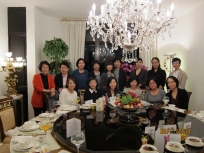 ---

Photos for Cooking Demonstration Class held on 2015-05-09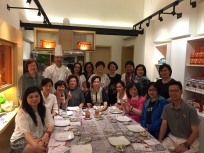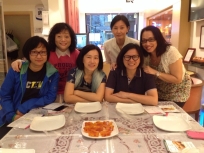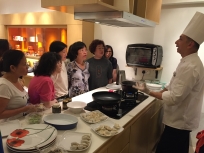 ---
| | Chinese Opera |
| --- | --- |
---
Art Exhibition

An Art Exhibition were organised by 'Ching' Art Association and Ying Wa Girls' School displaying the art works of Mrs. Amelia Wong.

All donations received were donated to the School Redevelopment Fund.

---
Redevelopment Fundraising Sponsored Walk

To support the School's redevelopment project, we invite parents and friends of YW to participate in the coming Fundraising Sponsored Walk to be held on 27 November 2010.

籌款建校心連心,萬眾同心舉步行
2010「英華女校重建步行籌款」活動
---
Alice
A three-act theatrical performance with dance, music and poetry


| | |
| --- | --- |
| Date | July 24, 2010 |
| Time | 7:30 pm |
| Venue | Hong Kong Academy for Performing Arts |
Details | Appeal Letter | Promotion Card | Donation Form | Express News
Media Coverage: Singtao | Mingpao1 | Mingpao2 | Student Standard | Tai Kung Pao | Radio 4