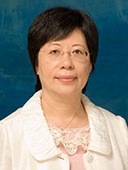 Since its establishment in 1900 by the London Missionary Society, Ying Wa Girls' School has been serving at its present site, providing education with a Christian character to young girls (and boys for a brief period) of Hong Kong of all classes. In the past years, the school, with the efforts of successive generations of headmistresses, teachers and students, has built up the Ying Wa ethos and tradition, a heritage much cherished by the Ying Wa community. It has also moved with the times to equip the young girls to meet the needs, standards, and challenges of the contemporary society. The five times of redevelopment and expansion of the school campus at different periods of the school history were exemplars of these efforts.
Today, this generation of the Ying Wa community is entrusted with an unprecedented scale of campus redevelopment in order to bring the learning environment of Ying Wa up to the present standards: in-situ redevelopment of the whole school compound. The project involves - just to name the most obvious - the demolition of the existing school premises, the decanting of the school operation during the demolition and the construction periods, the planning, design and construction of the new campus, and the raising of funds for the above-standard provisions. A consequent big challenge for the school is the protection of the quality of teaching and learning while the above are taking place. These mammoth tasks inevitably necessitate the full commitment, selfless dedication and the generous help of many – the school administration, alumnae, teachers, parents, friends of Ying Wa and beyond.
This building project is also a spiritual project. The substructure of the new school building is founded in the love of God and the missionaries for the young girls of this city, now being carried on by the staff and the alumnae of Ying Wa and the Hong Kong Council of the Church of Christ in China. The structure is supported by the beams and pillars of trust, faith, forbearance, humility and the serving spirit. The superstructure is built with the care, creativity, commitment and credentials of the Ying Wa community and the government.
This website shares with you the history of Ying Wa in the making. But we wish that you will not just be onlookers. We invite you to join our hearts, minds and hands to write this new page of Ying Wa, and to build this new heritage for the future Ying Wa community – the school compound as well as the story of how we re-build with vision and love. Together we shall witness, contribute to and experience the transformation of the school space, and the transformation of people involved in the project, as well as of those who will use the new school space.
On behalf of the School and the Redevelopment Steering Committee, I thank you in anticipation of your participation and support.
Professor Chiu Lai Har Rebecca PhD, Hon FHKIH, MRTPI, JP
Chairman, School Redevelopment Steering Committee
Member, Incorporated Management Committee, YWGS