120th Anniversary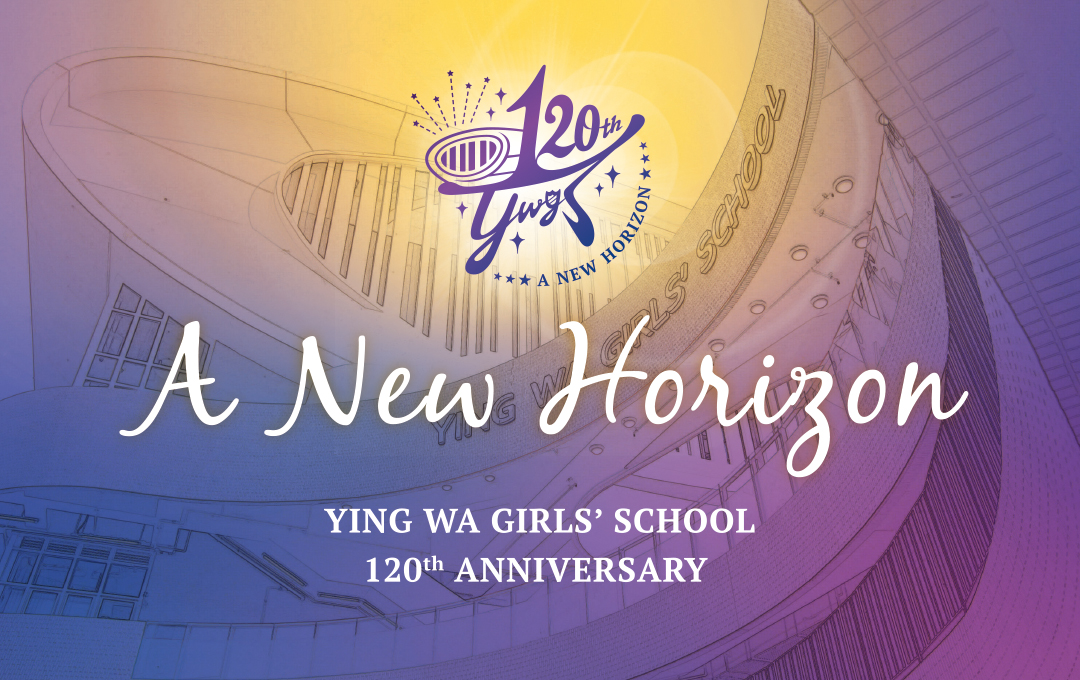 120th Anniversary of Ying Wa Girls' School – A New Horizon
In the run-up to our 120th anniversary (2020), Ying Wa is buzzing with excitement not only because we have returned to our Robinson Road campus, but also because we are ready to kick off a series of celebratory activities unparalleled in our history.
Share the joy with us by taking part in a wide range of carefully-curated events, including the 120th Anniversary Thanksgiving Service, the 120th Anniversary Open Days (originally scheduled in March will be postponed until further notice), and a musical performance, A Stargazer's Fantasy (originally scheduled in July will be postponed until further notice). With our fun-filled programme of events, we hope to present to you a new horizon of Ying Wa, and affirm our devotion to girls' education in the 21st century.
Also keep an eye out for our publications and souvenir sale in the coming year. An album dedicated to the redevelopment project and an anniversary school magazine are scheduled for March and November, 2020 respectively. As for those who would like something more to mark this special occasion, look no further than the collectibles available at our souvenir sale. Don't miss out on the chance to recapture the cherished moments of our 120-year-long journey.
For the most up-to-date information, you can refer to the sections for the 120th anniversary on this website. You are welcome to email us (anniversary@ywgs.edu.hk) or call Ms. Cherry So of our School Office (852) 2546-3151 for further enquiries.
We look forward to welcoming you to our joyous moments!
120th Anniversary Celebratory activities include:
Activity

Date

120th Anniversary Thanksgiving Service

October 17, 2020 (Saturday)
(to be conducted both face-to-face and online)

Campus Open Days

Postponed until further notice

Publication of Redevelopment Album

March 2020

Musical A Stargazer's Fantasy

Postponed until further notice

Publication of School Magazine

November 2020