Thanksgiving Service
120th Anniversary Thanksgiving Service
The 120th Anniversary Thanksgiving Service was held on October 17 at the Silcocks Hall to celebrate God's guidance over Ying Wa in the past 120 years.
Among the honorable guests was Rev. Lee Ching Chee (李清詞牧師), the first female pastor ordained in Hong Kong. Rev. Lee has a long-standing relationship with Ying Wa as she has been a student, teacher, vice-principal, school council member, school supervisor and chaplain. To begin her sharing, she chose Revelation 21:5 "Behold, I make all things new!" from the Bible as 2020 is a unique year to Ying Wa. Not only is it a year to celebrate our 120th Anniversary, but it is also a year mixed with blessings and ups-and-downs. However, one can remain joyful to be a part of God's new creation if one always looks up to Him. Ying Wa will no doubt be filled with more blessings, peace and happiness in the years to come.
Our Principal, Mr Kwan Hon Cheung Francis, thanked everyone for taking part in the service, face-to-face or online. He was grateful that God sent our former Principals to Ying Wa to enlighten our heart, soul and the spirit of "to serve but not to be served".
Links to photo albums: Album 1 (Click) | Album 2 (Click)
Revisit the service online (Click)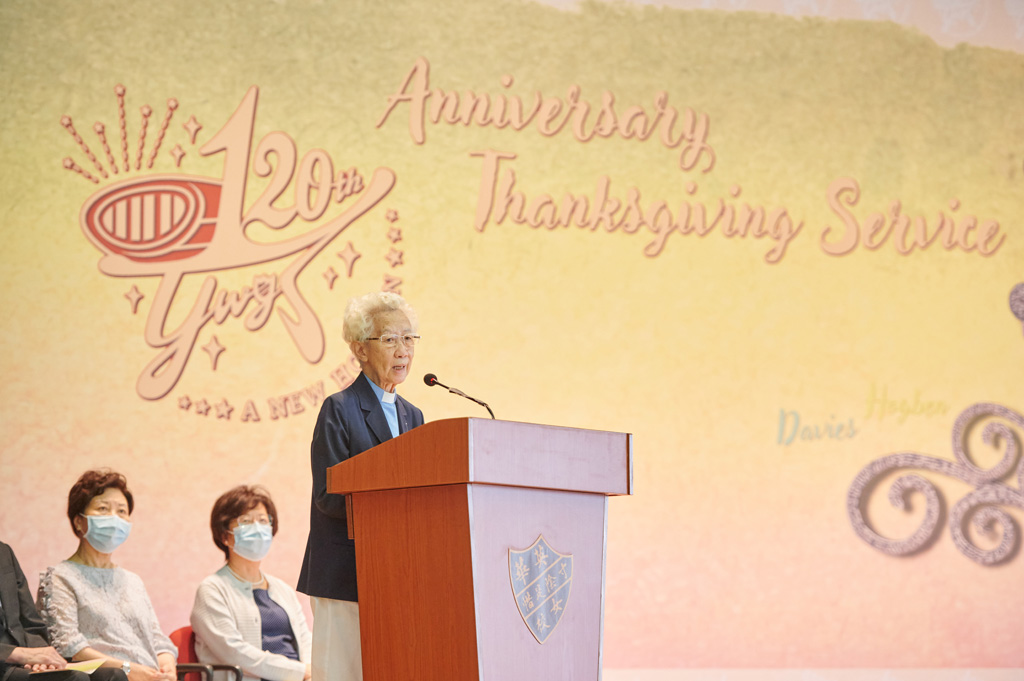 With the efforts of the Alumnae Association and the whole school, a Homecoming Day will be scheduled on March 27, 2021 (Saturday). All friends of Ying Wa are welcome and more details will be released in due course.